The Soaring Demand for Doulas: Empowering Support for Every Pregnancy Journey
Remember how Meghan Markle had a doula? And we know how she was mocked for it. But the stats are in, anecdotes abound, and here at Ritually we are fascinated by doulas.
So, what exactly is a doula? Often a woman, she is someone that guides a pregnant person  through a rather physical life transition. You might be familiar with doulas as pivotal figures in the positive birth movement, yet their scope extends beyond that. They also provide support for experiences like abortion, miscarriage, and stillbirth.
And their work really makes a difference. The Doula Foundation has even said that "women who have doula support are 50% less likely to deliver prematurely, 36% less likely to deliver low birthweight babies, and 33% more likely to initiate breastfeeding". And if that's not enough, the American Pregnancy Association has also found that "having a doula as a member of the birth team decreases the overall caesarean rate by 50%, the length of labour by 25%, the use of oxytocin by 40%, and requests for an epidural by 60%". Yes, holistic support really works!
If you can afford someone to guide you through it all, a doula can be a total game changer. Producer Sarah and presenter Nelufar have found doulas such an important part of their own life transitions - you can even hear about it on Episode 6 of the Ritually podcast, "An Abortion Journey"-  so today we wanted to shout out a few amazing doulas to you to help you through whatever life transitions you are going through. And many of them offer rituals as part of their work.
Specialised Doula Practices
Doulas have diversified their expertise to cater to various birthing preferences and circumstances. Here are some of these skilled doulas who focus on the specific needs of parents-to-be:
---
Anna Lawton: Birth Doula
Meet Anna, a dedicated doula based in Muswell Hill, North London, with a passion for supporting parents during their transformative journey into parenthood. Having previously worked with young children by managing a nursery, Anna has always understood the significance of early years. Her firsthand experience as a mother revealed the profound impact of pregnancy, birth, and parenthood, driving her to become an advocate for "mothering the mother." Anna's extensive training as a birth doula, antenatal educator, postnatal and breastfeeding counsellor, and more equips her with a diverse skill set to guide and empower expectant and new parents.
Website: https://www.bumpsbirthsbabies.com/
---
Miri Cooper: Hypnobirthing Expert
Hypnobirthing is a technique that uses hypnosis to manage pain and control breathing during labour and birth. It aims to help women relax, deal with fear, and facilitate a smoother birthing process through positive thoughts, and guided visualisation. One such specialist in the field of hypnobirthing is none other than Miri Cooper. Miri is an experienced doula based in Royston, Hertfordshire, with a profound understanding of the diverse birthing journey. Her personal experiences range from hospital births to a serene home birth, bringing her a wealth of insights to her role. Passionate about the intricate interplay of physiological and psychological aspects of childbirth, she offers unwavering support and knowledge to mothers and their families. Recognised by Doula UK, her dedication extends to areas including Cambridgeshire, Hertfordshire, Bedfordshire, North London, and Essex.
Website: https://www.doulamiricooper.com/
---
Kemi Johnson: Influencer and Doula Celebrity
Meet Kemi Johnson, an experienced Birthkeeper, former NHS and Independent Midwife in the UK, dedicated to empowering families through comprehensive childbirth support. In a landscape marked by interventions, Kemi offers services beyond the conventional care provided by the NHS. She guides first-time mothers-to-be and individuals seeking clarity about past birthing experiences, fostering solace and renewed confidence. She unravels birth events, dispelling gaslighting and paving the way for healing and joy in new birthing journeys. Additionally, Kemi coaches fellow Birthkeepers globally, contributing to enhanced birthing experiences. Her passion led to the Birthy Bus project, launched in September 2021, extending support to multiple locations.
Website: https://www.kemibirthjoyjohnson.com/
---
Sara Bakr: Abortion
Sara Bakr, a versatile full spectrum birth worker, doula, and Nelufar's guru in Episode 6 of the Ritually podcast, 'An Abortion Journey'. Sara provides profound support during life's transitions. Based in North London, Sara's multicultural background fuels her passion for working with families through pregnancy, birth, postpartum, and even difficult moments such as loss and abortion. With a strong emphasis on caring for others, Sara's journey as a doula stems from a deep calling to create a world where care work is cherished. Her own experiences of loss have shaped her approach, enabling her to offer empathetic support for miscarriage, stillbirth, and abortion. Trained with Abuela Doulas, Sara's commitment to choice and bodily autonomy led her to become an abortion doula as well. Through her dedication and understanding, Sara offers radical support and nurturing to guide families through their unique transitions.
Website: https://www.ancestralbirth.com/
---
Shelby Kirillin: End-of-life care
A former Neuro-trauma ICU nurse with two decades of experience, Shelby is now dedicated to transforming end-of-life care. Trained by INELDA in 2016, she established a private practice in Richmond, Virginia, focusing on compassionate support during life's final chapter. Her dedication led her to become an educator for INELDA, sharing her expertise with a wider audience. Shelby's vision centres on viewing dying as a sacred journey rather than just a medical event, aiming to reshape perspectives and provide meaningful care.
Website: https://inelda.org/teammembers/shelby-kirillin/
---
Danika Charity: Teenage Parents
Danika Charity is a mother of two, driven by a profound mission to help individuals attain health and vitality throughout life's journey. With a background as a birth doula and childbirth educator, she directed her efforts towards supporting teens and single mothers facing limited resources, echoing her own upbringing. Founding programs that connected pregnant youth with compassionate doulas and co-establishing the Alliance of Moms demanded tremendous dedication alongside caring for her family. Witnessing her own health decline, Danika initiated a transformation by overhauling her diet and lifestyle. Drawing from functional medicine principles and inspired by thought leaders like Chris Kresser, she recognized the imperative nature of actively pursuing wellness.
Website: https://www.danikacharity.com/
---
Arden Cartrette: Miscarriage
Arden is a Certified Birth & Bereavement Doula, Trauma-Informed Care Provider, and a Certified Trauma Support Person specializing in grief and trauma associated with pregnancy loss and life thereafter. Driven by her personal journey through infertility and two subsequent miscarriages, she founded The Miscarriage Doula, LLC. This initiative serves as a dedicated resource and service for women seeking support and validation within their own journeys.
Website: https://www.themiscarriagedoula.co/
---
Payal Murhammer: Bereavement Doula
Bringing a wealth of experience to the team, Payal is an advocate for those touched by infertility, miscarriage, pregnancy after loss, and infant/baby loss. Her personal journey over the past 4 years, which included infertility, IUI, IVF, and extensive testing, fuels her empathy for others facing similar challenges. Payal believes that each individual's experience of grief is unique and valid, striving to foster a safe space for healing and processing on each person's terms and timeline. Acknowledging the non-linear and sometimes irrational nature of grief, she is committed to helping women find their voices, whether in public discourse or personal growth.
Website: https://www.themiscarriagedoula.co/
---
The surge in popularity of doulas signifies a significant shift in the way individuals approach childbirth. With their diverse specialisations and commitment to holistic care, doulas are increasingly recognised as essential allies in promoting positive birth experiences. As the world of maternity care continues to evolve, the role of doulas stands strong, offering unwavering support and empowerment to individuals embarking on the beautiful journey of parenthood.
---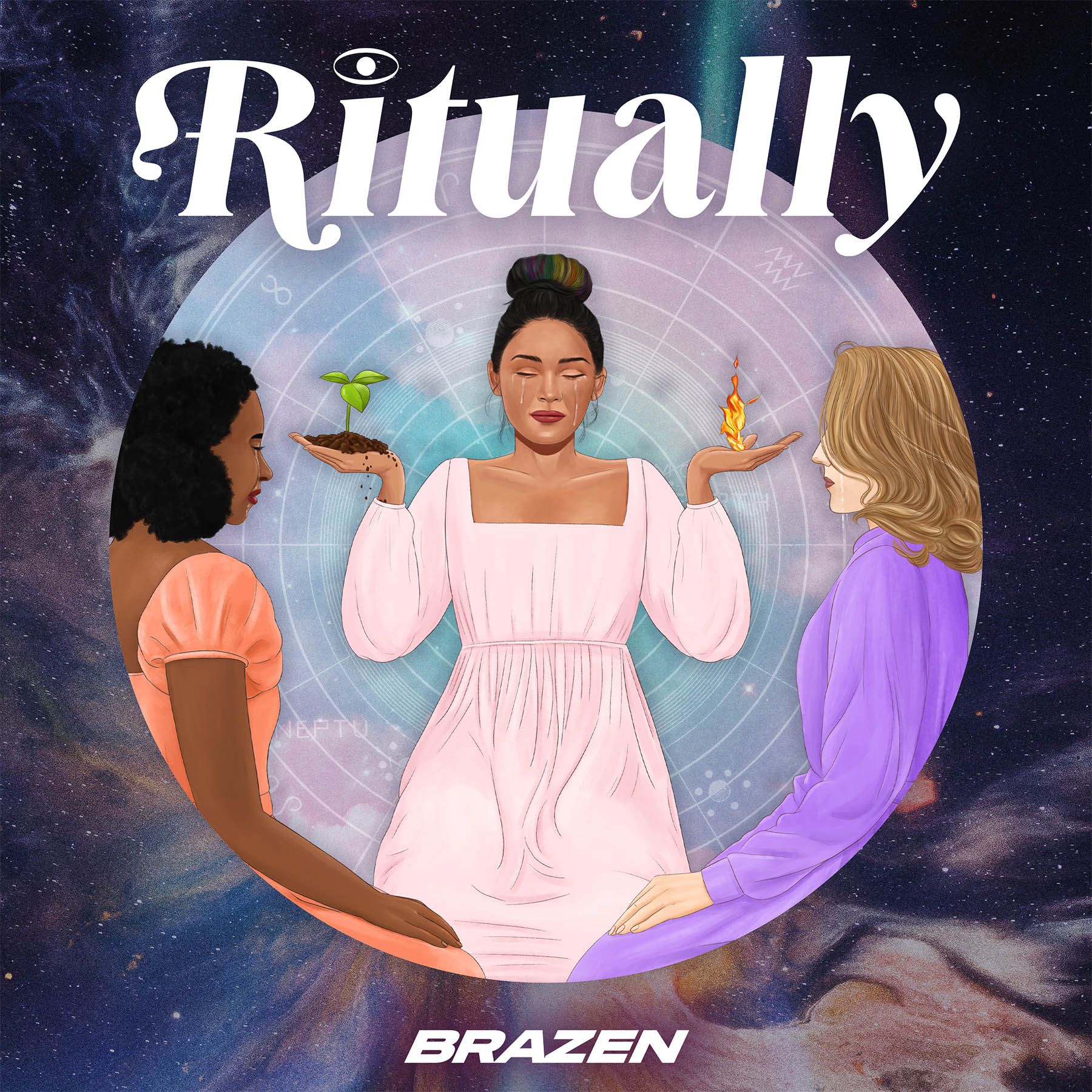 Haven't listened to our podcast yet? Here's what to expect:
Last year Nelufar had an abortion. The decision to terminate her pregnancy wasn't difficult, but the process was. Though studies show abortion pills are safe and around 95-99% effective, in Nelufar's case, they didn't work. Shaken by her experiences seeking what should have been routine healthcare, Nelufar turns to full-spectrum doula Sara Bakr for rituals to help her heal from the trauma of medical gaslighting. At a farm and retreat center in the English countryside, Sara and the community who live and work there support Nelufar to process and move on from the experience.
Listen Now!
---
If you're pregnant and want to talk with someone about your options, you can contact 1-888-493-0092 in the US and Canada, or the British Pregnancy Advisory Service at 03457 30 40 30. For more resources and a confidential talkline in the UK, check out abortiontalk.com/talk.
Subscribe to our email newsletter and unlock access to members-only content and exclusive updates.